Can't join us? YOU can continue to change the lives of those we support by making a donation to the 2022 Fall Feast today!
The Fall Feast presented by the Kinsmen Club of Saskatoon is happening on Thursday September 29th at the The Glen at Crossmount, Saskatoon!
With your involvement of the Fall Feast you will be demonstrating your support of an inclusive community for those living with intellectual disabilities.
At Elmwood, we envision a society where individuals living with intellectual disabilities are meaningfully included in their communities and one of the challenges to reaching this vision is the struggle to access the community. With your support of the Elmwood Fall Feast we will be one step closer to improving our fleet of vehicles for all those we serve and ensure they are meaningfully included in their communities which not only improves the individual's quality of life but creates a richer, brighter and more inclusive Saskatoon.
At Elmwood's Fall Feast you and your guests will be inspired by the individuals we serve, while enjoying a delicious three course meal and entertainment. Purchase a VIP Ticket and receive an invitation to the VIP Reception held just prior to the main event. This reception will allow guests the opportunity to connect, network, enjoy a Crossmount Flatlander Cider tasting, appetizers and live music.
VIP Reception: 5:00pm
Main Event Doors Open: 6:00pm
Dinner & Presentations: 6:30pm
For more information or to make payment by cheque please contact Elmwood's Development Coordinator:
Trevor Howell at thowell@elmwoodyxe.ca
306-374-5151 ext. 235
Presenting Sponsor: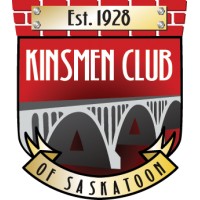 Leader in Health and Inclusion Sponsor: 
 Friends of Elmwood and In-Kind Sponsors: